We are pleased to announce that a promotional range has been pre-approved by Sapphire and Volkswagen South Africa in order to meet the demand of the Dealer Network to have affordable, good quality promotional items that are available in shorter turn-around times.
The Volkswagen clothing & accessory range is an important element of the representation of our brand. It shapes the brand exposure in various fields – from the place of trade to exhibitions, fairs and sporting events. The colours of the materials and sizes and production techniques of the trademark are chosen based on the priorities of attention, action at a distance and differentiation. Clothing style should always a valuable aspect to represent the Volkswagen brand optimally. It is the best to ensure implementation of the trademark on the various textiles.
Different garments are provided for different occasions. Function and brand objective determine the variation of the trademark, its positioning and size, as well as the choice of background colour and production method. The corporate fashion includes representative clothing and marked work wear, as well as other accessories which can be combined with the clothing. Shirts can also be branded Volkswagen alongside the Dealer's name and/or company logo.
Undefined applications can be used in exceptional cases; this must be pre-agreed with the brand team in the National Sales Office, Volkswagen South Africa.
Accessories & Bags
Headwear

Clothing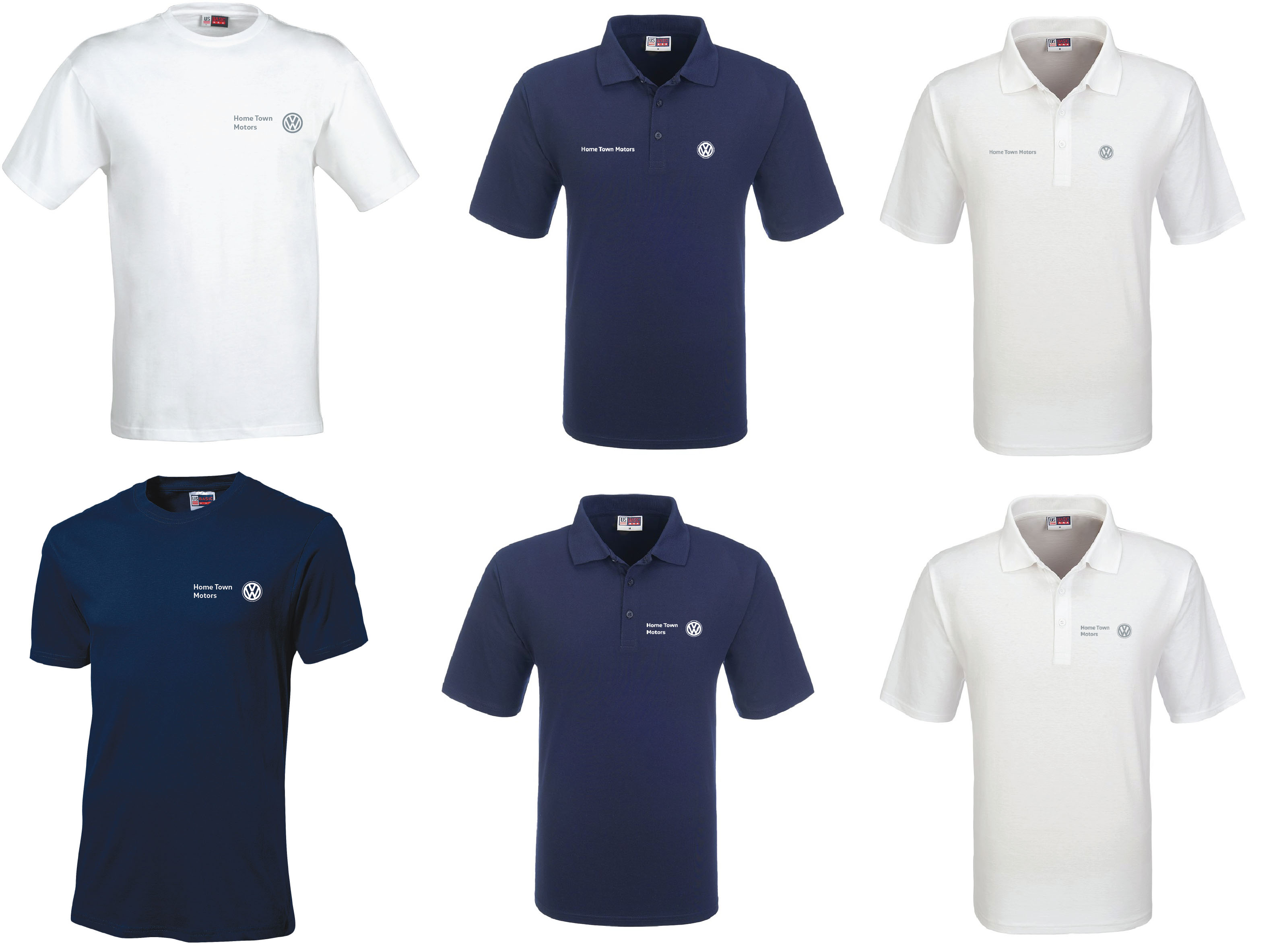 The above range lead time will be based on quantity and stock availability. All items are made to order. Please contact our friendly sales executives for quoting and expected lead time.